This DELICIOUS Keto Taco Omelette is a quick breakfast hack for taco salad leftovers, and a satisfying meal to start off your morning on the right foot.  This is also a great option as breakfast for dinner!  If you haven't already tried my Keto Taco Salad, refer to that post for the basics around how to prep the taco meat.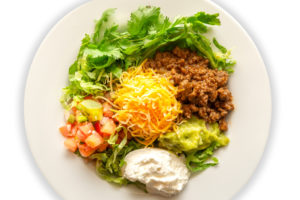 But for the rest of you, we'll assume you're working with your taco dinner leftovers and skip this step.  Aside from the taco meat, you'll need eggs of course for the omelette and your favorite taco fillings – I used sour cream, guacamole, pico del gallo, taco cheese and some seasonings.
Just refer to the recipe details below to prepare the rest of your Keto Taco Omelette and enjoy!! 
Keto 'Taco Loco' Omelette
October 20, 2019
: 1
: Easy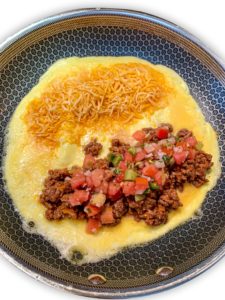 Ingredients
3 eggs
3-4 oz of taco meat (Refer to the Keto Taco Salad recipe for instructions to prepare the meat)
1 Tbsp of butter
2 Tbsp of heavy whipping cream
1 Tbsp of sour cream
2 Tbsp of guacamole
2 Tbsp of pico del Gallo
3 Tbsp of shredded Taco Cheese
1/2 tsp of salt
1/2 tsp of onion powder
Pinch of pepper
Cilantro garnish
Directions
Step 1 Whisk three eggs in a bowl with a fork until blended, then stir in heavy whipping cream, salt, onion powder, and pepper.
Step 2 Melt butter in 7-10 inch skillet on Medium heat, evenly coating the bottom. Then pour the egg mixture into the skillet.
Step 3 Immediately tilt the pan so the egg mixture spreads evenly and coats the entire bottom of the pan. The eggs should sizzle upon contact.
Step 4 As the eggs begin to set, use a spatula to gently push the uncooked eggs towards the center of the pan. Tilt the skillet so that the uncooked eggs flow into the open spaces.
Step 5 Cook the omelette for 1 to 2 minutes. When the egg is set, the top of the omelette should still look a bit wet, but there will no longer be any loose, flowing egg when you tilt the pan.
Step 6 Reduce the heat to low then top the omelette with your fillings: add the taco meat, pico de gallo, guacamole, and shredded cheese.
Step 7 Fold the omelette in half using a spatula, turn off the heat, and cover the pan with a lid. Let sit for another 30-60 seconds to allow center of omelette to warm.
Step 8 Tilt the pan and gently slide the omelette onto your plate. Then top it with a generous spoonful of sour cream, and garnish with cilantro.
Interested in more easy Keto recipe ideas?  Take a look at my Recipes page.  Follow us at Facebook.com/KetoHealing so you don't miss out on our latest recipes.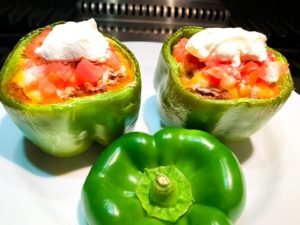 Can't remember all the Keto rules?  This Keto cheat sheet has EVERYTHING you need to know.  Get yours now at KetoHealing's Etsy Shop.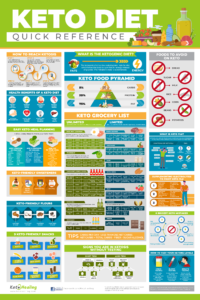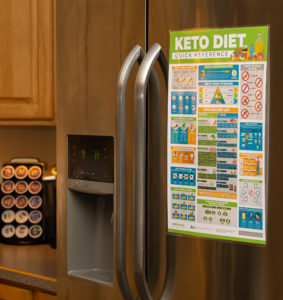 Need some more inspiration?  You'll love these motivation prints at KetoHealing's Etsy Shop!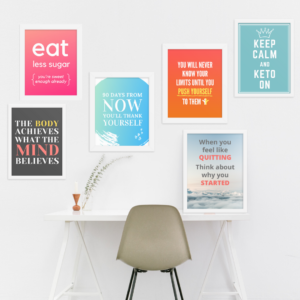 Want to model your Before & After Keto photos in style?  Check out these t-shirts at KetoHealing's Etsy Shop.  Available in multiple sizes and colors.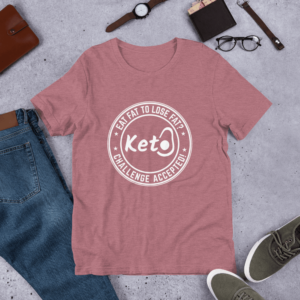 .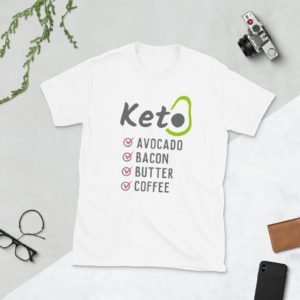 No time to prep a meal?  See below for some easy snacks or refer to my 28 Easy Keto Snacks on the Go post for more ideas.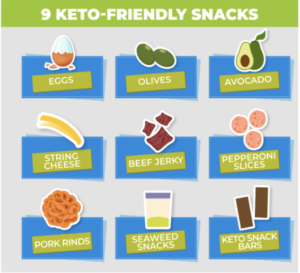 Need help getting started on Keto?  Take a look at my How to Get Into Ketosis post for getting started tips, grocery lists, easy meal planning and more!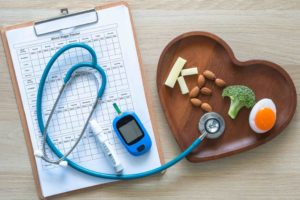 Enjoy KetoHealing? Join us on social media!!