This Keto Peanut Butter Mousse will be your new go-to dessert!
While my sugar cravings have undoubtedly settled down since I've started Keto over a year ago, every now and then I like to indulge in something sweet.  This Keto Peanut Butter Mouse reminds me of a Reeses Peanut Butter Cup, with all the great taste except ZERO sugar.  The dessert is guaranteed to be a crowd-pleaser that will satisfy your taste buds using just 5 simple ingredients.  And the best part, it only takes 5 minutes to prepare! 
If you want to kick this low carb dessert up a notch, you can top off your Keto Peanut Butter Mousse with some whipped cream and/or a sugar-free hot fudge.  I hope you enjoy this tasty treat!
Keto 'Reeses' Peanut Butter Mousse
October 28, 2019
: 3-4
: Easy
Ingredients
½ cup Heavy Cream
1/4 cup Peanut Butter (Choose a brand with No Sugar Added)
4 oz Cream Cheese (softened)
1.5 Tbsp. Erythritol (or equivalent low-carb sweetener of choice)
1/2 Tsp. Vanilla Extract
Whipped Cream (Optional for topping)
Sugar Free Chocolate Syrup (Optional for topping)
Directions
Step 1 Whip the heavy cream in a mixing bowl for 2-3 minutes or until stiff peaks form, then set aside.
Step 2 In a separate bowl, combine the cream cheese, peanut butter and vanilla extract and blend until smooth and creamy, approximately 2 mins.
Step 3 Add the vanilla extract and erythritol to the peanut butter mix and blend evenly.
Step 4 Gently fold the whipped cream into the peanut butter mix, and continue to fold until evenly combined.
Step 5 Use a spoon or a piping bag to fill the mouse into the dessert glasses.
Step 6 Optional: Top with a drizzle of sugar-free chocolate and/or some whipped cream.
Interested in more easy Keto recipe ideas?  Take a look at my Recipes page.  Follow us at Facebook.com/KetoHealing so you don't miss out on our latest recipes.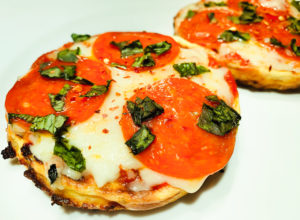 Can't remember all the Keto rules?  I designed this Keto cheat sheet with EVERYTHING you need to know.  Get yours now exclusively at KetoHealing's Etsy Shop.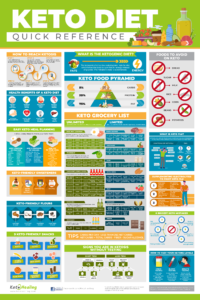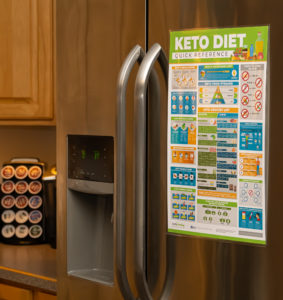 Need a little daily weight loss inspiration?  You'll love these Keto motivational prints at KetoHealing's Etsy Shop!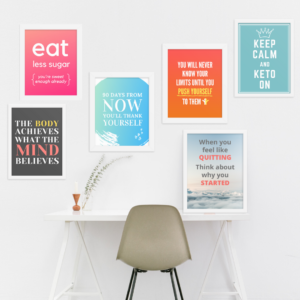 Want to model your Before & After Keto photos in style?  Check out these t-shirts HERE.  Available in multiple sizes and colors.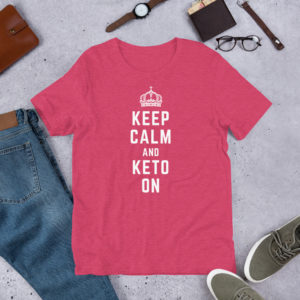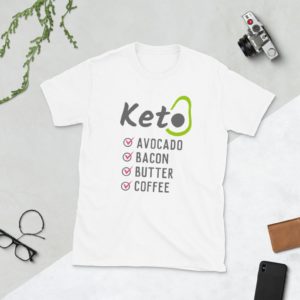 No time to prep a meal?  See below for some easy snacks or refer to my 28 Easy Keto Snacks on the Go post for more ideas.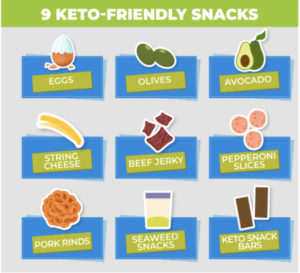 Need help getting started on Keto?  Take a look at my How to Get Into Ketosis post for getting started tips, grocery lists, easy meal planning and more!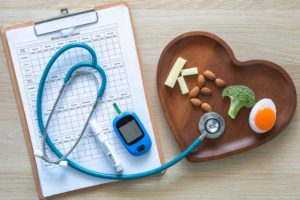 Enjoy KetoHealing? Join us on social media!!