Zucchini noodles ('Zoodles') are my go-to low-carb pasta noodle when I'm looking for a Keto-friendly pasta substitute.   The texture is different from traditional noodles, but if you prepare them right (which means not overcooking them!), they taste really great.  This delicious Keto Shrimp Scampi recipe combines Zoodles with sautéed shrimp in a delicious garlic butter sauce. 
You can find zoodles pre-cut at most grocery stores but they tend to be a tad pricy.  So if they're a big hit at your house, I'd HIGHLY recommend buying a veggie cutter (like the Spiralizer 7-Blade Vegetable Slicer) and making your own zoodles at home.  Aside from the zoodles, you'll also need some shrimp, a bit of butter, olive oil, and garlic, and a few spices for seasoning (hot pepper flakes, basil, salt).  Just follow the easy steps below to make these Keto Shrimp Scampi Zoodles and enjoy!
Zoodles
October 15, 2019
: 2
: Easy
Ingredients
8 oz Shrimp (raw, peeled)
2 cups Zoodles - spiraled (2-3 medium or 1 large zucchini).
4 Tbsp of Butter
4 Tbsp of Extra Virgin Olive Oil
1 tsp. of salt
3 cloves of garlic
Pinch of pepper
Pinch of Basil
Pinch Hot Pepper Flakes
Directions
Step 1 Peel/chop the garlic cloves into fine pieces.
Step 2 Warm a skillet and heat the butter and olive oil in the pan, then add the chopped garlic. Allow to simmer for about a minute.
Step 3 Add the peeled shrimp (thawed) and sauté on Medium-heat until they turn pink/opaque throughout (approx. 4 mins), flipping as needed for even cooking.
Step 4 Season with salt, pepper, and basil/hot pepper flakes.
Step 5 Add the zoodles to the shrimp and butter sauce. Continue cook for another 2 minutes until the noodles soften, tossing frequently.
Interested in more easy Keto recipe ideas?  Take a look at my Recipes page.  Follow us at Facebook.com/KetoHealing so you don't miss out on our latest recipes.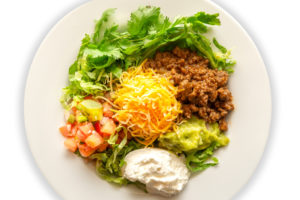 Can't remember all the Keto rules?  This Keto cheat sheet has EVERYTHING you need to know.  Get yours now at KetoHealing's Etsy Shop.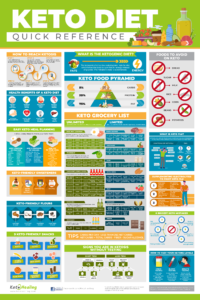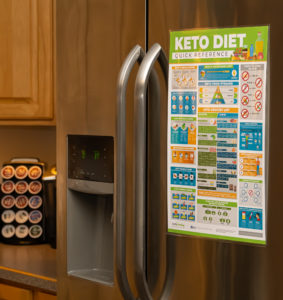 No time to prep a meal?  See below for some easy snacks or refer to my 28 Easy Keto Snacks on the Go post for more ideas.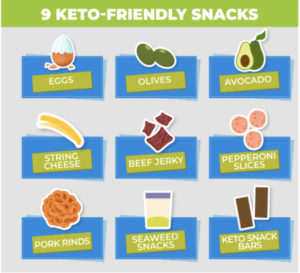 Need help getting started on Keto?  Take a look at my How to Get Into Ketosis post for getting started tips, grocery lists, easy meal planning and more!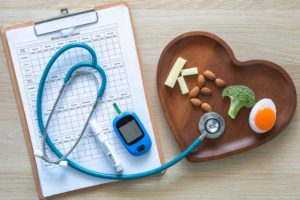 Enjoy KetoHealing? Join us on social media!!