This Keto Tuna Melt recipe is a satisfying low carb lunch that can be prepped in under 10 minutes!   Let's face it, there's no shortage of Keto recipes out there on the internet, but I find that a lot of people struggle getting started because they just don't have time to prepare difficult meals or a budget to buy expensive ingredients.  These Keto beginners often end up resorting to unhealthy snacks or quitting Keto altogether, so I try to design recipes like this to cater to those who don't have the time or budget for complex meal prep.   This Keto Tuna Melt recipe is dedicated to all of you with busy schedules!
You'll have this Keto Tuna Melt recipe ready in a few easy steps. First, you'll prepare your tuna salad mix:  just grab a can of tuna fish, open and drain it, chop it up, and combine in a small mixing bowl with mayonnaise, onion powder, garlic, paprika, and salt.
Next slice a large tomato (into approximately 1/4 inch thick slices) and use these as the base for your tuna melts.  Scoop your tuna salad mix onto the sliced tomatoes and top with shredded cheddar, bacon bits, and some chopped scallions.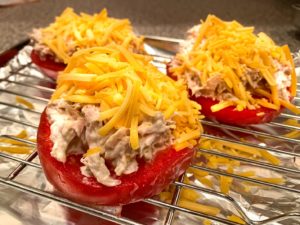 Bake in the the toaster oven (or regular oven is fine too) at 350 degrees for 5 minutes (or until the cheese is melted).
As an optional garnish, add a few slices of Avocado on the side to get some extra healthy fats in this Keto lunch! Side-note:  Did you know avocados actually contain more potassium than bananas?!  Potassium is critical for your heart, kidneys, and other organs to function properly and is one of the key electrolyte needs for those following a Keto diet.  Refer to my Supplementing Electrolytes on Keto post for more info.
And that's it, I hope you enjoy your Keto Tuna Melt!!
Keto Tuna Melt
December 28, 2019
: 2
: Easy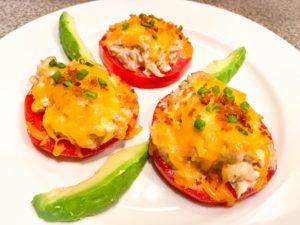 Ingredients
1 Large Tomato
1 Can of Tuna Fish, Drained
2 Tbsp of Mayonnaise
2-3 Tbsp. of Shredded Sharp Cheddar
1 Tsp. of Chopped Scallions
1 Tsp. of Bacon Bits
Sprinkle of Salt, Onion Powder, and Paprika (to taste)
1/2 an Avocado (Optional, as garnish)
Directions
Step 1 Preheat toaster oven to 375 degrees
Step 2 Slice tomato into 1/4 inch thick slices
Step 3 Combine chopped tuna, mayonnaise, salt, onion powder, and paprika to make your tuna mix
Step 4 Scoop your tuna mix onto tomato slices then top with cheddar cheese, bacon bits, and scallions
Step 5 Bake in toaster oven (or conventional oven) for 5 minutes or until cheese has melted then serve.
Interested in more easy Keto recipe ideas?  Take a look at my Recipes page.  Follow us at Facebook.com/KetoHealing so you don't miss out on our latest recipes.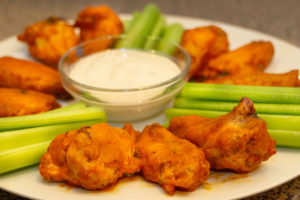 Can't remember all the Keto rules?  Ours first-of-its-kind Ultimate Keto Cheat Sheet has EVERYTHING you need to know to get started, designed to fit right on your fridge door.  Now available HERE on Amazon.
You might also like our Keto Cheat Sheet Fridge Magnets, designed to help you select low carb foods without counting carbs!
Need help getting started on Keto?  Take a look at my Ultimate Keto Beginner's Guide for FREE getting started tips, grocery lists, easy meal planning tips, and more!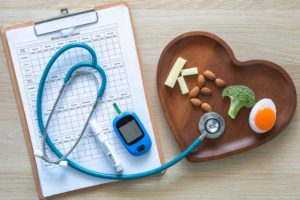 Enjoy KetoHealing? Join us on social media!!