These Keto Buffalo Chicken Wings are addictive and perfect as either an appetizer or a meal, plus they're incredibly simple to make.  What I love about this recipe is the wings come out with a nice crispy crunch – without the need for a deep fryer / air frier or flour! And of course, they're keto-friendly!
The secret ingredient to these wings is baking powder (Do NOT confuse this with baking soda because the wings will come out terrible…I learned the hard way!). The baking powder when mixed with the salt dries out the outer skin of the wings and adds the crunch factor.
Your buffalo sauce for these Keto Buffalo Chicken Wings will be an easy combo of Frank's Hot Sauce and butter.
Follow the remaining steps below to prepare your Keto Buffalo Wings, and then grab some celery and blue cheese as a low-carb side to pair with your wings!
Keto Buffalo Wings
October 12, 2019
: 2
: Easy
Ingredients
CHICKEN WINGS:
10 chicken wings (flats or drums are fine)
1 Tbsp. baking powder (NOT baking soda)
1/2 tsp. salt
1/2 tsp. of Garlic Powder
Pinch of pepper
BUFFALO SAUCE:
1/2 cup Franks Original Hot sauce
1/4 cup of butter, melted
Directions
Step 1 Preheat oven to 250°F. Line a cookie sheet with aluminum foil and place an oven-safe rack on top of your cookie sheet. Grease the cookie sheet with butter to prevent sticking. Here's the baking & rack sheet set I recommend if you don't already have one.
Step 2 Pat/squeeze the wings completely dry using paper towels. This is important to remove as much moisture as possible from the wings – without this step you won't get the crispy skin.
Step 3 Combine the baking powder, salt, garlic power, and pepper in a small bowl and mix evenly.  Then sprinkle the mixture over the wings and toss until the chicken is evenly coated.
Step 4 Place the wings on the rack in a single layer.
Step 5 Transfer the rack and cookie sheet to the oven and bake at 250°F for 30 minutes. Baking at a low temperature will dry the wings out and allows the baking powder to penetrate.
Step 6 After 30 minutes, remove the wings from the oven to flip them over. Raise the heat of the oven to to 425°F and continue to bake the wings for an additional 30 minutes until brown and crispy. (Note: I like Wegman's organic wings which are on the smaller size. If you use larger wings, you may need to bake them slightly longer to brown).
Step 7 While wings are cooking, whisk together hot sauce and butter (or alternatively you can use a pre-made buffalo sauce- just make sure you check the . Carb count and confirm no added sugars).
Step 8 Remove the wings from the oven and toss the wings in the sauce using tongs until they're evenly coated.  Let rest for 5 minutes to cool.
Step 9 Grab the low-carb blue cheese dressing of your choice for dipping and some celery sticks (also low carb!) and you're all ready to go!!!
Interested in more easy Keto recipe ideas?  Take a look at my Recipes page.  Follow us at Facebook.com/KetoHealing so you don't miss out on our latest recipes.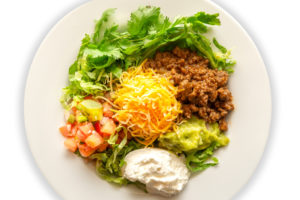 Can't remember all the Keto rules?  This Keto cheat sheet has EVERYTHING you need to know.  Get yours now at KetoHealing's Etsy Shop.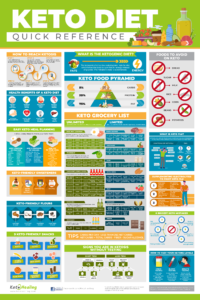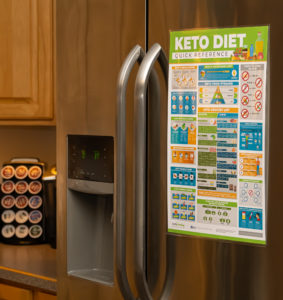 Need help getting started on Keto?  Take a look at my How to Get Into Ketosis post for getting started tips, grocery lists, easy meal planning and more!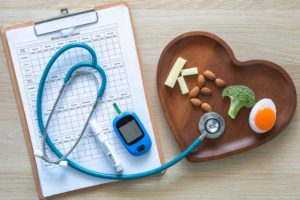 Enjoy KetoHealing? Join us on social media!!