Have you ever had a Pizza Burger – Keto style!?
My favorite meal to order when I go to a NJ diner is the classic Pizza Burger (no bun, of course!). For those not familiar with a Pizza burger, it's exactly what it sounds like.  A regular burger topped with pizza sauce and mozzarella cheese.  Because why not combine two of your favorite foods…pizza and burgers?!
This Keto Pizza Burger Chaffle is my at-home re-creation of this low-carb diner fave.  And no, you don't need a grill to make this.  Yes, you could definitely use one, but I figure with winter approaching most would probably prefer instructions for cooking the perfect Keto burger indoors.
This Keto Pizza Burger is extremely satisfying, with or without the Chaffle so the choice is yours.  If you choose the Chaffle option, just refer to my Keto Pizza Chaffle recipe for instructions on how to make Chaffles as your bun substitute.   Otherwise just skip this step and keep reading.
I'd recommend aiming for a burger patty with at least 20% fat.  The leaner varieties will be a bit too high in protein for Keto and not as flavorful. When selecting your pizza sauce, make sure you choose a low-carb variety; I highly recommend Rao's Pizza Sauce which has no added sugars.
To make this burger, all you need is a spatula and a good cast iron pan – as cast iron retains heat well and will give the outside of the burger that seared, chargrilled result.  I used a Le Creuset Grill Pan for this burger but there are some cheaper alternatives like Lodge that will work just fine too.  (Caution: When using cast iron, keep in mind the handle will get VERY HOT – never touch it with your bare hands).
Please follow the instructions below for the rest. I hope you enjoy this recipe!
Keto Pizza Burger
November 17, 2019
: 1
: Easy
Ingredients
1/4 pound burger (80% lean, 20% fat)
1 Tbsp. Pizza Sauce
1 Slice of Mozzarella Cheese
1/4 Tsp. of Onion Powder
1/8 Tsp. of Salt
2 Slices of Iceberg Lettuce (as Garnish)
1 Slice of Tomato (as Garnish)
Directions
Step 1 Season both sides of the burger with onion powder and salt.
Step 2 Preheat the pan on medium-high heat. You'll know the pan is hot enough when you add a drop of water and it sizzles.
Step 3 Melt a teaspoon of butter on the pre-heated pan.
Step 4 Add the Burger and cook for 3-5 minutes (depending on desired wellness). Then flip your burger with a spatula.
Step 5 Cook for an additional 3-4 minutes on other side.
Step 6 Add pizza sauce and mozzarella cheese, then cover pan with a lid for approximately 30 seconds to allow cheese to melt.
Step 7 Remove from heat, add garnish, and your Keto Pizza Burger is ready to serve. Enjoy!
Can't remember all the Keto rules?  Our one-of-a-kind Keto Cheat Sheets have EVERYTHING you need to know to help you get started.  Now Available for sale on Amazon and at KetoHealing's Etsy Shop.    Conveniently sized to display right on your refrigerator door.
Looking for more Chaffle recipes?  Get KetoHealing's Printable Keto Chaffle Recipe List to display right on your fridge – available exclusively at KetoHealing's Etsy Shop.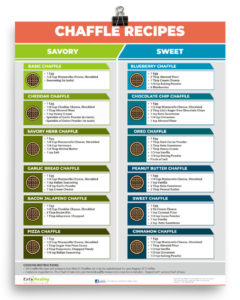 Need help getting started on Keto?  Take a look at my How to Get Into Ketosis post for getting started tips, grocery lists, easy meal planning and more!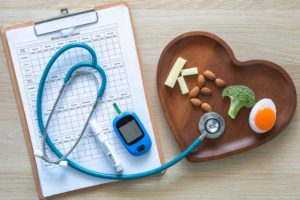 Enjoy KetoHealing? Join us on social media!!