Warning – this Keto Bacon Cheddar Dip will be a HUGE hit with your family and friends, and even better, they'll never know (or care!) it's Keto.  This low carb cheese dip is incredibly delicious, and the first time I made this, I blinked and it was literally gone within 15 minutes.  My husband dug right in – he grabbed some Pita chips and dunked them into this Keto Bacon Cheddar Dip (yes Pita chips are 100% NOT Keto, but he doesn't eat Keto), while I grabbed my low-carb / Keto celery sticks.  So for those who struggle to find Keto sides for their family without major compromises, you've found a win right here! 
Keto Tip:  For anyone who doesn't mind splurging on Quest chips, the ranch flavor ones  taste AMAZING with this dip.  
The ingredients are:  cream cheese, sour cream, mayonnaise, bacon bits, cheddar cheese, green onions, garlic powder and a pinch of salt.  It's that easy, and you'll have this dip ready to go in under 5 minutes. Just measure out all the ingredients using my recipe below, combine and mix together in a bowl, and heat in a microwave-safe dish before serving (if you choose to eat this warm..I did!).   This dip can also be served cold if you prefer.
This Keto Bacon Cheddar Dip is perfect as an appetizer when entertaining family and friends.  Or even better – it's a great dip to food prep, keep in the fridge, and have handy as a Keto snack all for yourself.  I hope you enjoy this one as much as I did!
Keto Bacon Cheddar Dip
November 10, 2019
: 6-8
: Easy
Ingredients
8 oz of Cream Cheese, Softened
3/4 cup of Sour Cream
1/4 cup of Mayonnaise
1 Tbsp. of Bacon Bits
2 Tbsp. of Sharp Cheddar Cheese, Shredded
1/2 Tsp. of Garlic Powder
1 Tbsp. of Scallions/ Green Onions, Sliced Thin
1/2 Tsp. of Salt
Directions
Step 1 Combine softened cream cheese, sour cream, and mayonnaise into a medium sized mixing bowl. Stir until blended smoothly and evenly.
Step 2 Add garlic powder and salt and mix into the dip blend.
Step 3 Transfer dip into a serving bowl and top with shredded cheddar cheese, bacon bits, and sliced green onions.
Step 4 Microwave in 30 second intervals until the dip is warm, approximately 60 to 90 seconds total (optional). Or serve this dip cool as-is.
Step 5 Enjoy!
Interested in more easy Keto recipe ideas?  Take a look at my Recipes page.  Follow us at Facebook.com/KetoHealing so you don't miss out on our latest recipes.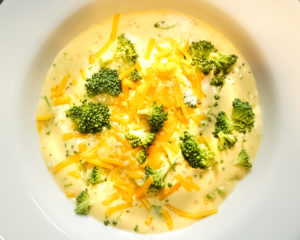 Can't remember all the Keto rules?  This Keto cheat sheet has EVERYTHING you need to know.  Get yours now at KetoHealing's Etsy Shop.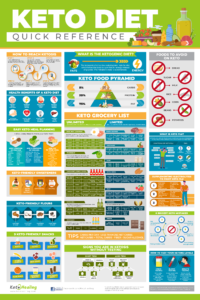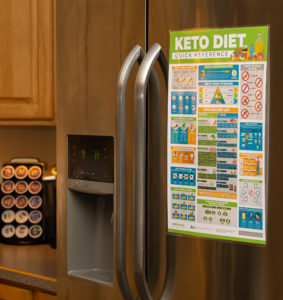 Need a little daily inspiration?  You'll love these Keto motivational prints at KetoHealing's Etsy Shop!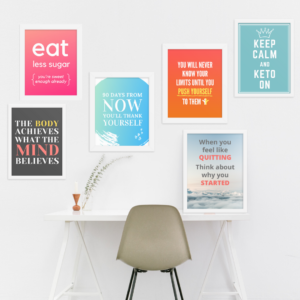 Want to model your Before & After Keto photos in style?  Check out these t-shirts at KetoHealing's Etsy Shop.  Available in multiple sizes and colors.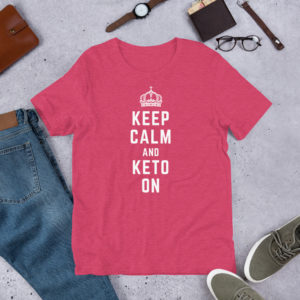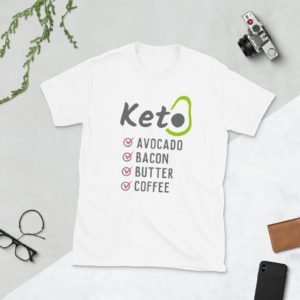 No time to prep a meal?  See below for some easy snacks or refer to my 28 Easy Keto Snacks on the Go post for more ideas.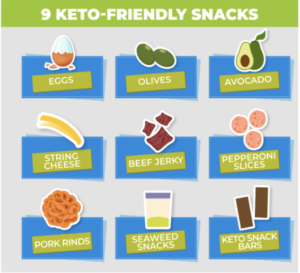 Need help getting started on Keto?  Take a look at my How to Get Into Ketosis post for getting started tips, grocery lists, easy meal planning and more!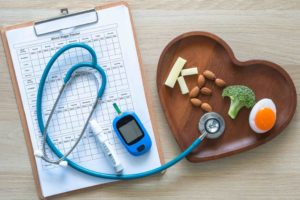 Enjoy KetoHealing? Join us on social media!!