You are going to LOVE this BLT Avocado Chaffle Sandwich!
The classic BLT sandwich – although so simple – has always topped my list of favorite lunches.  Until I went Keto and aside from the occasional lettuce-wrapped un-wich, I've pretty much (although reluctantly!) abandoned sandwiches altogether.  That is, until I recently introduced Chaffles into my life earlier this month.  Yes, the chaffles are a complete GAME-CHANGER for Keto!
My Mini Waffle Maker has opened up new opportunities to recreate versions of all my favorite sandwiches.  So it's only fitting that one of my very first Chaffle lunch dishes is this Keto BLT with Avocado Chaffle.  It's extremely satisfying so you may not be able to eat it all in one sitting.  But I guarantee you'll want to =)
The biggest prep work for this Keto BLT sandwich is cooking the bacon, and there are 3 different methods you can use depending on your preference:
1) The Stovetop Method – This is the traditional way I've always made bacon, albeit slightly messy.  The downside of this method is it requires you to stay at the stove and tend to the bacon, regularly flipping the pieces to cook evenly.  Another downside is it can be extremely messy as the bacon has the tendency to splatter and leave your stove a greasy mess.  Investing in a Grease Splatter Guard like this one is a good idea if you make bacon regularly (like many on Keto do).
Choose either a non-stick pan or a cast iron pan. I'm a big fan of Le Creuset cast iron pans although they are pricy so if you're not ready to splurge on one there are some cheaper alternatives like Lodge that will work just fine too.  (Caution: When using cast iron, keep in mind the handle will get VERY HOT – never touch it with your bare hands.  I learned the hard way! Use an oven mitt or a towel).
Start with a cold pan.  Place the bacon in the cold pan and then turn on the heat to Low.  Bacon cooks best on Low setting.  As the bacon warms up a bit and releases some of its fat, it will start to curl up slightly.  You should then flip the bacon using tongs to start cooking the other side.  Then continue flipping regularly until the bacon is cooked on both sides, approximately 10 minute for thin sliced bacon or up to 15 for thicker sliced bacon.
2) The Microwave Method – This isn't necessarily my favorite of the options but it's certainly the fastest and when you're jammed for time this is likely your best bet.   Select a microwave safe dish (such as a Pyrex ) and layer several paper towels on top.  Then spread out the slices of Bacon on the paper towels so that they don't overlap, and cover with another couple paper towels.  Yes it's a waste of paper towels, but this step is important to soak up the grease, or you will wind up with a very messy microwave.  Place the plate of covered bacon in the microwave.  Heat in microwave for approximately 4 minutes (typically you'll need about 1 minute per slice of bacon) on the Highest setting then allow to cool for a minute.
3) The Oven Method – Last but not least, is the oven method!  I was surprised when I first heard that baking bacon in the oven was a thing.  But since then I've tried it out, and it's actually surprisingly easy and a pretty fool-proof way to cook your bacon evenly.  The downside is it takes a little more time than either of the other 2 methods above. 
Do NOT preheat the oven.  Place the bacon slices on a baking sheet with a rack (here's the Baking & Rack set I use if you don't have one already) so they don't overlap.  Place the baking sheet with bacon in your (cold) oven on a center rack and close the door.  Set the oven to 400 degrees and allow to bake for 17 to 20 minutes. Check on the bacon during the last several minutes to ensure it doesn't burn.  Depending on the thickness of your bacon you may need more or less cooking time.
And that's it! Ok so now that you've learned how to cook the bacon itself, follow the directions below to make your Keto Avocado BLT Chaffle!
I hope you enjoy this Keto BLT as much as I do, and if you love this recipe, I'd appreciate your support by sharing it on social media.
If you're one of the less fortunate ones who still doesn't own a Mini Waffle 'Chaffle' maker, you can get yours on Amazon now by clicking right here!
Enjoy your Keto BLT!  
Keto Avocado BLT Chaffle Sandwich
October 24, 2019
: 1
: Easy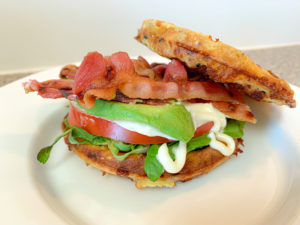 Ingredients
3-4 slices of Bacon
1 Egg
1/2 Cup of Mozzarella
1 Tsp. of Almond Flour
1 Tsp. of Everything Bagel Seasoning (or alternatively a pinch of salt, garlic powder, onion powder)
2 Slices of Lettuce (I used shredded because that's all I had in my fridge)
1 Slice of Tomato
1 Slice of Avocado
1 Tbsp. of Mayonnaise
Directions
Step 1 Preheat the Mini Waffle maker by plugging it in.
Step 2 Follow on of the 3 methods described above to cook 3-4 slices of Bacon.
Step 3 To make your Chaffle, crack the egg into a small bowl and mix with 1/2 cup mozzarella, almond flour, and everything bagel seasoning. This mix will make 2 Chaffles.
Step 4 Pour 1/2 the mix into the pre-heated Chaffle maker and allow to cook for 3-4 minutes (depending on how crispy you prefer your Chaffles)
Step 5 While your first Chaffle is cooking, prep your tomato and avocado by cutting a slice of each.
Step 6 Remove the Chaffle and repeat by pouring the other half of the mix into your Chaffle maker and cooking for 3-4 minutes. Unplug the Waffle Maker when done.
Step 7 Add your cooked bacon to the Chaffle, then top with lettuce, tomato, avocado and mayo.
Step 8 Place two toothpicks into the Chaffle to hold it together and then sliced it in half. Your BLT Avocado Chaffle is now ready to serve!
Can't remember all the Keto rules?  This Keto cheat sheet has EVERYTHING you need to know.  Get yours now at KetoHealing's Etsy Shop.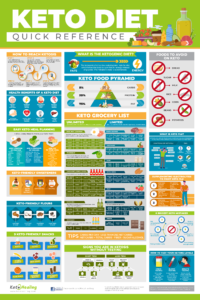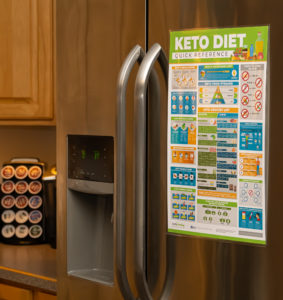 Looking for more Chaffle recipes?  Get KetoHealing's Printable Keto Chaffle Recipe List to display right on your fridge!
No time to prep a meal?  See below for some easy snacks or refer to my 28 Easy Keto Snacks on the Go post for more ideas.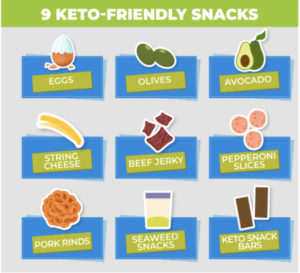 Need help getting started on Keto?  Take a look at my How to Get Into Ketosis post for getting started tips, grocery lists, easy meal planning and more!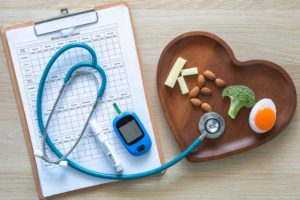 Enjoy KetoHealing? Join us on social media!!