Tired of breakfast omelettes?  Craving a bagel?  This Keto Lox & Cream Cheese Chaffle is a simple way to mix up your everyday breakfast routine as an excellent bagel alternative.  I totally missed my Sunday morning bagels when I started Keto, and this Keto Lox & Cream Cheese Chaffle easily fills that void.
What exactly is a 'Chaffle'? The Chaffle gets its name by merging the words 'cheese' and 'waffle'. It resembles a waffle and is frequently used as a low-carb bread alternative for those following the ketogenic diet. Keto dieters prepare Chaffles for all sorts of recipes from tasty sandwiches to desserts. 
It'll take about 10 minutes, and all you need is an egg, some mozzarella cheese for the Chaffle, some cream cheese, lox and everything bagel seasoning for your Chaffle toppings, and of course the Chaffle maker. 
For anyone that doesn't already have everything bagel seasoning, it's a game changer and I highly recommend you pick some up.  It adds amazing flavor to so many recipes, provides you with the electrolytes you need on Keto (salt!), plus it saves room in your pantry because you have all your favorite spices- sea salt, garlic, onion, and more in one convenient blend.  You can find the everything bagel seasoning on Amazon here.
Don't have a mini waffle (aka chaffle) maker yet?  You're can get yours here – I use the Dash Mini and love it.
Refer to the recipe below for the rest.  Looking for more fun ways to mix up your breakfast?  Check out my Breakfast Recipe Archive here or follow us at Facebook.com/KetoHealing.
Keto Lox and Cream Cheese Chaffle
October 22, 2019
: 1
: Easy
Ingredients
1 Large Egg
1/2 Cup of Shredded Mozzarella
1 Tbsp of Cream Cheese
2 Slices of Lox
1 Tbsp of Everything Bagel Seasoning
Directions
Step 1 Preheat the Chaffle maker.
Step 2 Crack the egg into a small bowl and mix with 1/2 cup of shredded mozzarella. This mix will make 2 Chaffles.
Step 3 Pour 1/2 the mix into the pre-heated Chaffle maker and allow to cook for 3-4 minutes (depending on how crispy you prefer your Chaffles)
Step 4 Remove the Chaffle and repeat by pouring the other half of the mix into your Chaffle maker and cooking for 3-4 minutes.
Step 5 Allow chaffles to cool then spread cream cheese on each, sprinkle generously with Everything Bagel seasoning and add your lox.
Step 6 Don't forget to unplug your Chaffle maker when you're done – note there is no 'Off' switch.
Step 7 Enjoy!
Looking for more Chaffle recipes?  Get KetoHealing's Printable Keto Chaffle Recipe List to display right on your fridge, available as a digital download on Etsy!
Can't remember all the Keto rules?  Ours Keto cheat sheets have EVERYTHING you need to know.  Now available HERE on Amazon.
Need help getting started on Keto?  Take a look at my How to Get Into Ketosis post for getting started tips, grocery lists, easy meal planning and more!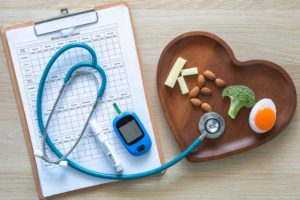 Enjoy KetoHealing? Join us on social media!!