These Keto Jalapeno Poppers are an easy appetizer and perfect for entertaining anyone who appreciates a tasty snack with a little kick.  They are prepared with a cream cheese filling and topped off with bacon bits and a tad of seasoning.  Can't be any easier than that!
I'd recommend preparing the peppers first by removing all the seeds from the center to manage the heat (and make room for the delicious filling).  I wore gloves for this part, but if you don't have gloves just make sure you clean your hands thoroughly with soap/water after handling the peppers and seeds.  (The LAST thing you want to do is touch jalapeno seeds and then rub your eye!)
4 peppers makes about 2 servings of Keto Jalepeno Poppers (2 peppers each) so please multiply the recipe depending on how many people you are serving.
If you enjoy this Keto Jalapeno Poppers appetizer, make sure you check out my other Keto Appetizers here.  Enjoy!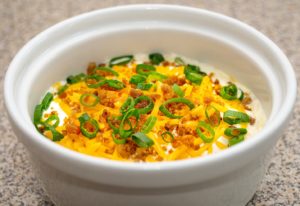 Keto Stuffed Jalapeno Peppers
October 24, 2019
: 2
: Easy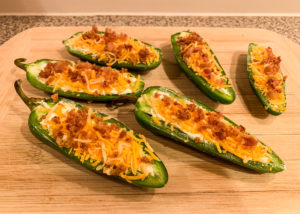 Ingredients
4 Jalapeños
2 Tbsp of Cream Cheese
2 tsp of Shredded Cheddar Cheese (or Mexican Blend is OK too)
2 Tsp of Bacon Bits
1 Tsp. of Everything Bagel Seasoning (or seasoning of your choice)
Directions
Step 1 Preheat your oven to 400 degrees.
Step 2 Cut each jalapeño in half lengthwise. Then scoop out the filling of each pepper including the seeds and discard.
Step 3 Use a butter knife to fill each half of the jalapeño with cream cheese. Don't overfill.
Step 4 Sprinkle cheddar cheese on top of each jalapeño half.
Step 5 Sprinkle the bacon bits on top of each jalapeño half.
Step 6 Sprinkle all jalapeños with everything bagel seasoning (or the seasoning of your choice).
Step 7 Place the stuffed jalapeños onto a baking sheet, lined with aluminum foil.
Step 8 Bake in preheated oven for 10 minutes. Remove from oven and serve!
Interested in more easy Keto recipe ideas?  Take a look at my Recipes page.  Follow us at Facebook.com/KetoHealing so you don't miss out on our latest recipes.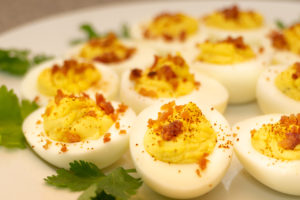 Can't remember all the Keto rules?  This Keto cheat sheet has EVERYTHING you need to know.  Get yours now at KetoHealing's Etsy Shop.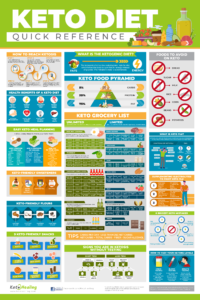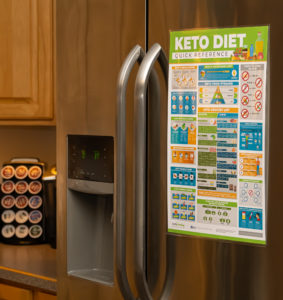 Need some daily weight loss inspiration?  You'll love these Keto motivational prints at KetoHealing's Etsy Shop!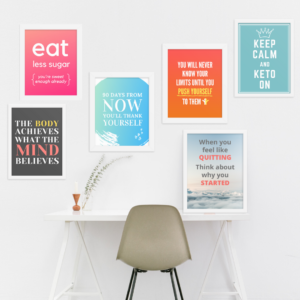 Want to model your Before & After Keto photos in style?  Check out these t-shirts at KetoHealing's Etsy Shop.  Available in multiple sizes and colors.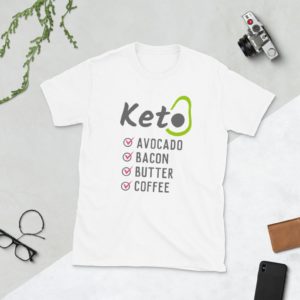 No time to prep a meal?  See below for some easy snacks or refer to my 28 Easy Keto Snacks on the Go post for more ideas.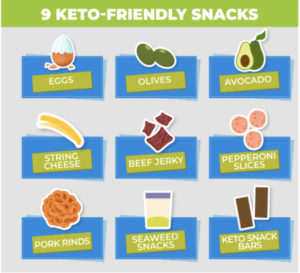 Need help getting started on Keto?  Take a look at my How to Get Into Ketosis post for getting started tips, grocery lists, easy meal planning and more!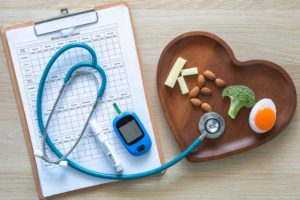 Enjoy KetoHealing? Join us on social media!!