This Keto Eggs in Pepper Rings recipe is a simple & fun twist on your everyday fried eggs and a colorful breakfast plate to start off your day.  I chose a Red Bell Pepper for this dish but you can use any color you prefer – Green, Orange, Yellow, or Red – or even mix them all up for a more vibrant plate.
Aside from the bell pepper itself, you'll also need some eggs, shredded parmesan cheese, and some fresh chopped cilantro to make these Keto Bell Pepper Egg Rings.
The serving size is two pepper rings so my recipe below will serve two people, but feel free to modify as needed depending on how many people are in your household.
Just follow the easy steps below to make your Keto Bell Pepper Egg Rings, and they'll be read to eat in just a few minutes!   
Keto Bell Pepper Egg Rings
October 24, 2019
: 2
: Easy
Ingredients
1 Bell Pepper
4 Eggs
2 Tbsp. of Shredded Parmesan
1 Tsp. of Chopped Cilantro
Pinch of salt
Directions
Step 1 Set stovetop to Medium heat and melt 1 Tbsp of butter on a Medium skillet.
Step 2 Slice pepper into slices (about 1/4-1/2 an inch thick), removing the seeds and inner core so you have a pepper ring shape.
Step 3 Add the pepper rings to the pan and sauté for a minute on each side.
Step 4 Crack one egg into the center of each pepper ring. (Note: Some of the egg may spill under the pepper, but that's OK. It's easy enough to peel off when the egg are done.)
Step 5 Reduce to medium-low heat and cover the pan for 3-5 minutes until the desired doneness- the white should be opaque and the yolks set set. You'll need less time for sunny side eggs, and more time if you prefer well done eggs.
Step 6 Sprinkle shredded parmesan cheese on top, with cilantro and salt and then cover for an additional 30 seconds until cheese has melted.
Step 7 Remove the peppers from the pan by sliding a spatula underneath.
Step 8 Peel off any egg white crust that is hanging off the outer edges of the pepper. Your eggs are now ready to serve =)
Interested in more easy Keto recipe ideas?  Take a look at my Recipes page.  Follow us at Facebook.com/KetoHealing so you don't miss out on our latest recipes.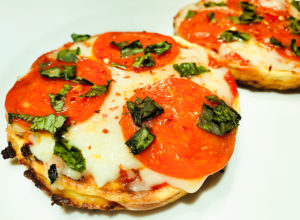 Can't remember all the Keto rules?  Our one-of-a-kind Keto Cheat sheets have EVERYTHING you need to know.  Now Available for sale on Amazon and Etsy.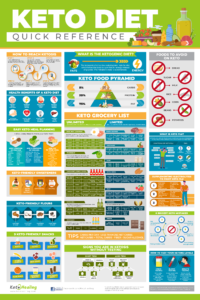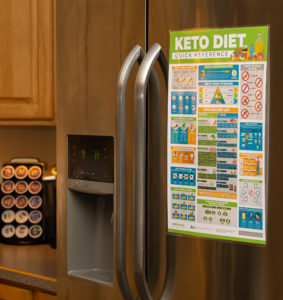 Need help getting started on Keto?  Take a look at my How to Get Into Ketosis post for getting started tips, grocery lists, easy meal planning and more!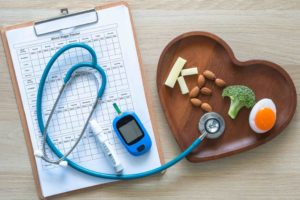 No time to prep a full meal?  Here's 9 Keto-friendly snack ideas.  You might also want to check out  my 28 Easy Keto Snacks on the Go post for more on the go options!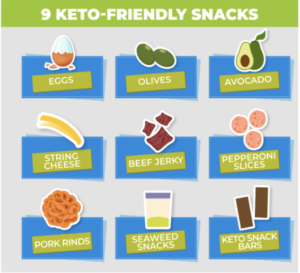 Enjoy KetoHealing? Join us on social media!!