This Keto Pumpkin Cheesecake Mousse is the perfect treat for around the fall holidays.  Definitely not an everyday dessert, but it's a great low-carb alternative when you want to indulge in something sweet. I LOVE cheesecake and I LOVE pumpkins, so this recipe is the perfect combination.  Dare I say I might even like this dessert recipe almost as much as my Keto 'Reeses' Peanut Butter Mousse?
The best part of this dessert is how incredibly easy it is to make.  Once your mousse is prepared, feel free to top if off with some whipped cream and a sprinkle of Pumpkin Pie Spice.
Don't have pumpkin pie spice on hand?  Not a problem – you either order some HERE on Amazon or you can make your own by blending together some nutmeg, cinnamon, ginger, and allspice.
Hope you enjoy this recipe and please share the love on social media if you do!  
Keto Pumpkin Cheesecake Mousse
November 8, 2019
: 6
: Easy
Ingredients
8 oz. of Cream Cheese, softened
1 cup of Canned Pumpkin Puree (ensure no added sugars)
3/4 cup of Heavy Whipping Cream
1/2 cup Erythritol or equivalent sugar substitute
1 Tsp. of Pumpkin Pie spice
1 Tsp. of Vanilla extract
Whipped Cream (optional)
Directions
Step 1 Whip the heavy cream in a mixing bowl for 2-3 minutes or until stiff peaks form, then set aside.
Step 2 In a separate bowl, combine the softened cream cheese, pumpkin puree, vanilla extract, sugar substitute, pumpkin pie spice and blend until smooth and creamy, approximately 2 mins.
Step 3 Gently fold the whipped cream into the cheese blend, and continue to fold until evenly combined.
Step 4 Alternatively, if you have a blender you can skip the steps above and just toss all the ingredients in your blender for 30 seconds or so.
Step 5 Use a spoon or a piping bag to fill the mouse into the dessert glasses.
Step 6 Optional step: Top your Cheesecake Pumpkin Mousse with some whipped cream and sprinkle some pumpkin pie spice on top. Enjoy!
Can't remember all the Keto rules?  Our one-of-a-kind Keto Cheat Sheets has EVERYTHING you need to know.  Now Available for sale on Amazon and Etsy.    Perfect to display right on your refrigerator door.
Need help getting started on Keto?  Take a look at my How to Get Into Ketosis post for getting started tips, grocery lists, easy meal planning and more!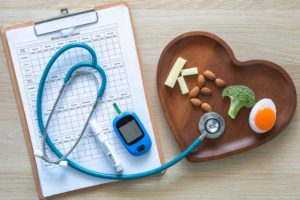 Enjoy KetoHealing? Join us on social media!!